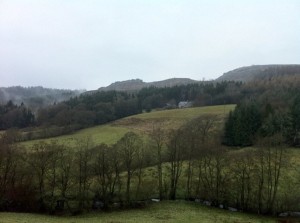 Beautiful friends, I am writing to let you know that there will be a weekend of Satsang at my home in Shropshire, in October.
You are welcome to arrive early evening on Friday 10th October for supper and a talk and stay through to 5pm on Sunday 12th October.
There is limited accommodation and a list of some very lovely bed and breakfast places nearby will be provided for those that drive and would prefer that.
Payment is totally optional and by donation, there is absolutely no obligation to pay anything and some people don't because all they can afford is their travel, others give generously so that everything is covered for those who can't contribute and to help towards the next Satsang. All food and drink is provided.
I look forward to being with you,
Jeannie xxx
What is Satsang? I'd like to take a moment to give a little explanation of what I feel true Satsang is, because to me it isn't an environment where an audience sit at the feet of the teacher looking for all the answers, which is what some people might expect if they are thinking of coming to a Satsang. The meaning and purpose of Satsang to me, is that it is a space where good company, kind and open, come to rest safely in the heart of Presence, to explore, discover and rest in the Truth of their being – A group of friends willing to be in the unknown, so that the light of Truth may reveal itself to itself in the form of us all. I am here as an anchor, a friend in service to those who come together. Questions may be asked and answered, for sure, but we come together as profound equals, as life itself.
If you would like to come along please email me at jeannie@meetingtruth.com and I will send you some further information.